Regular price
Sale price
€57,25 EUR
Unit price
per
Sale
Sold out
Advanced and revolutionary joint support supplement suitable for dogs and cats.
Tablet form easy to administer due to chicken flavour
Contains Glucosamine, Chondroitin and MSM
Also contains a high dose of green-lipped mussel
Vitamin C promotes absorption and support of the immune system
Rich in Omega-3 to maintain healthy skin and coat
Manufactured in England to GMP standard and ISO-9001 quality assurance
Product description
This joint supplement is an advanced and revolutionary joint support supplement for dogs and cats with a specially formulated blend of Green Lipped Mussel, Glucosamine, Chondroitin, MSM and more. The high quality 100% natural nutritional ingredients are individually chosen for their ability to promote healthy and free-moving joints.
The joint support supplement is easy to administer and comes in delicious chicken flavored tablets. It is effective for (working) dogs with an active lifestyle, but also for older dogs with joint problems to improve activity and mobility.
8 specially chosen nutrient-rich ingredients help support healthy joint function. These include Glucosamine, Chondroitin, Green-lipped mussel and MSM. The high content of Green Lipped Mussel in this supplement means it is also a great source of Omega 3 - useful for maintaining a healthy skin and coat.
As our pets age, the wear and tear on their joints and connective tissue slows them down. This joint support supplement can bring back your pet's enthusiasm and help with flexible and pain-free joints.
Ingredients
Each tablet contains:
Glucosamine sulfate 250 mg, Chondroitin sulfate 150 mg, MSM 125 mg, Green-lipped mussel 150 mg, Curcumin 15 mg, Vitamin C 15 mg, Hyaluronic acid 5 mg, Manganese 5 mg
Other Ingredients: Microcrystalline Cellulose, Di-Calcium Phosphate, Magnesium Stearate, Chicken Flavor
Allergy Information: Contains shellfish
Instructions
These tablets are designed to be eaten whole, but can be broken or ground into a powder and mixed into your dog's food or a treat. If you are giving several tablets, they can be taken all at once or divided over the day.
Recommended Daily Dose Dogs:
< 15 kg – 1 tablet
16-30 kg – 2 tablets
31-45 kg – 3 tablets
> 45 kg – 4 tablets
To share
View full details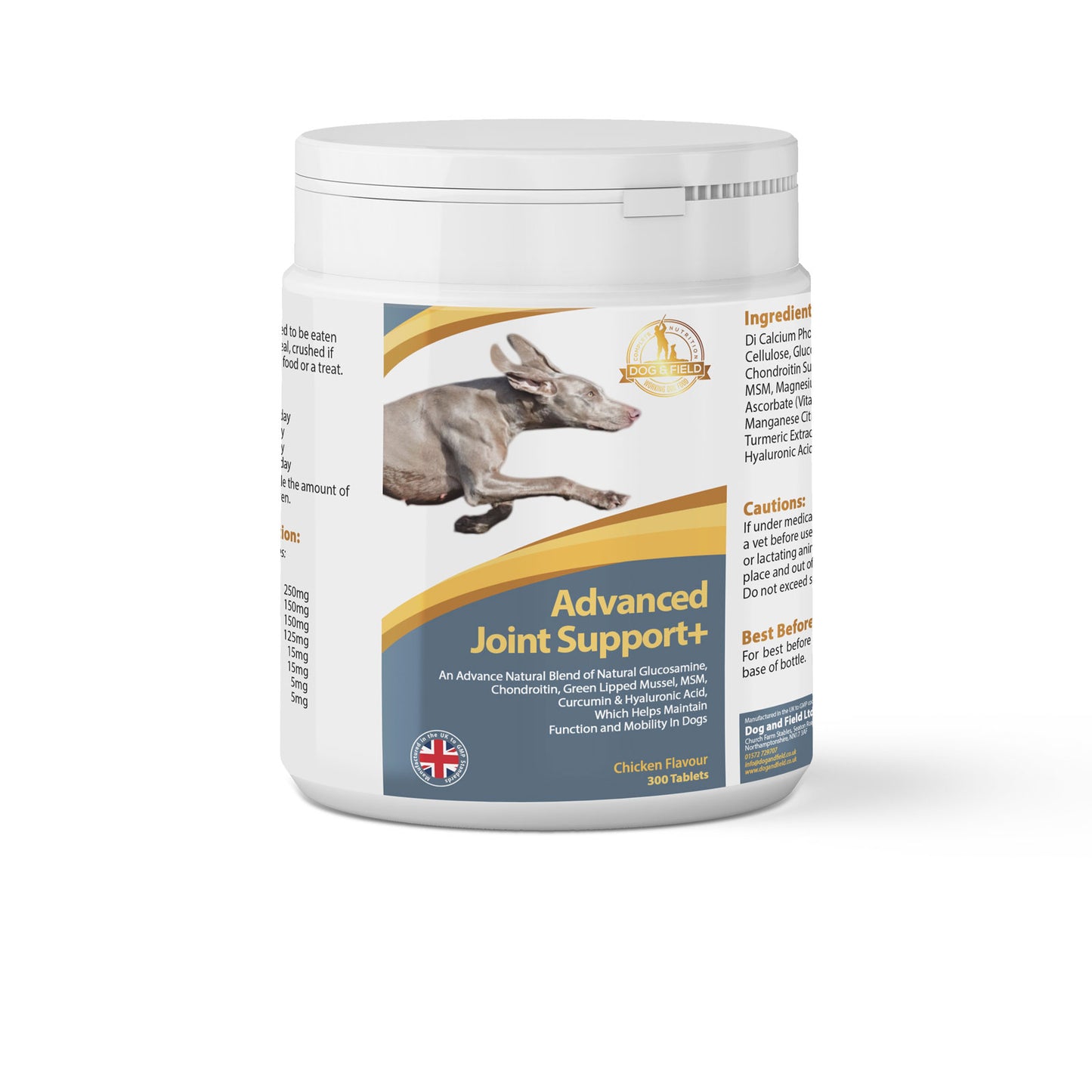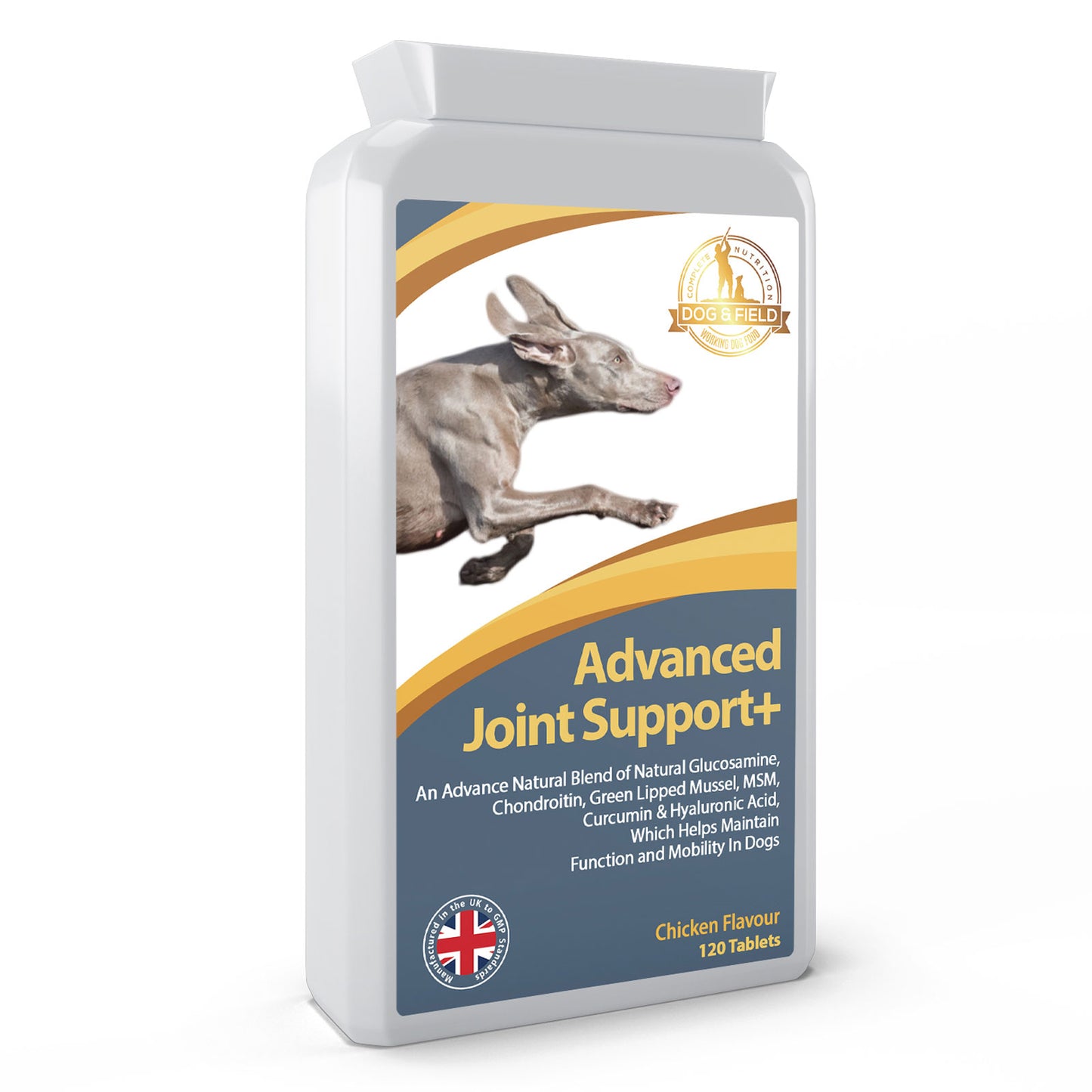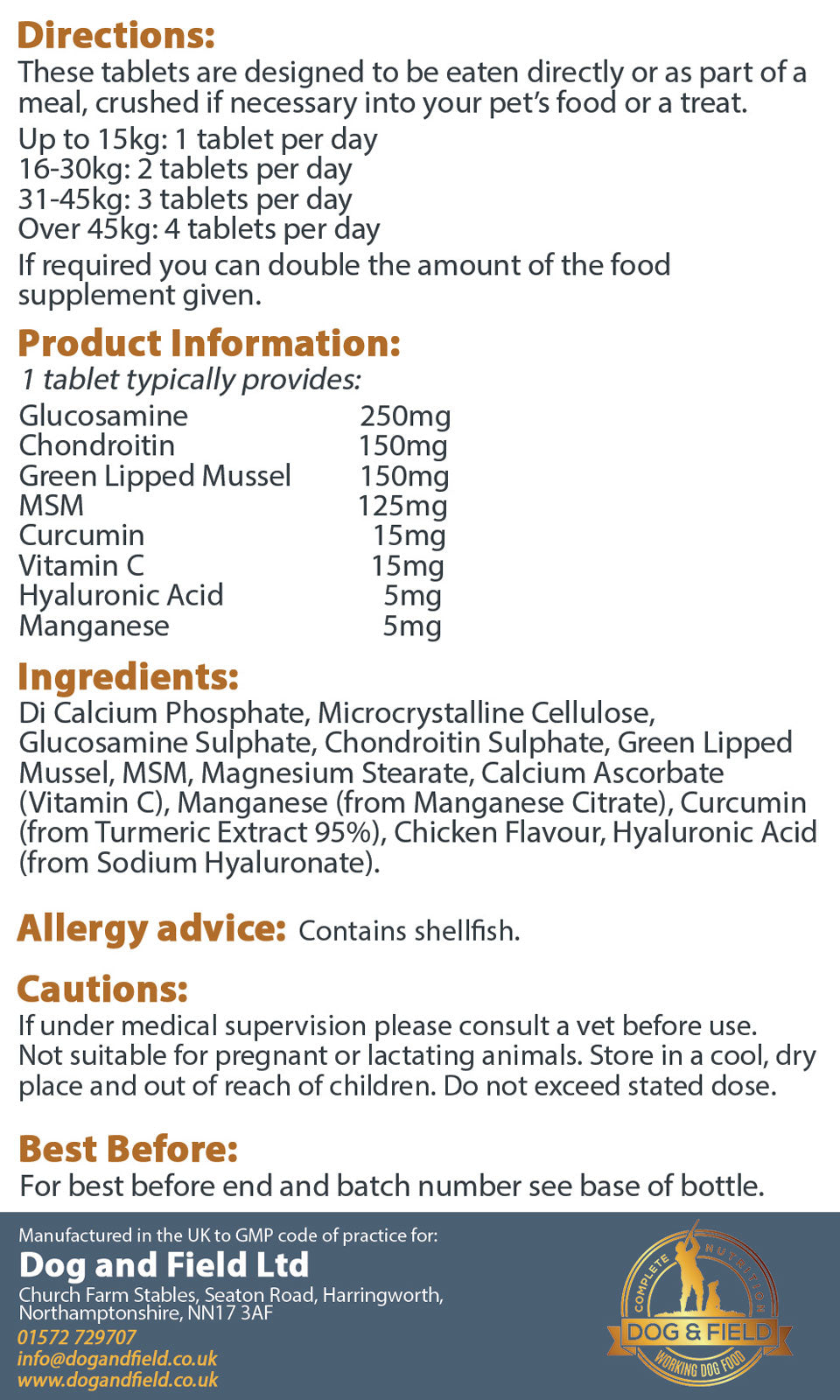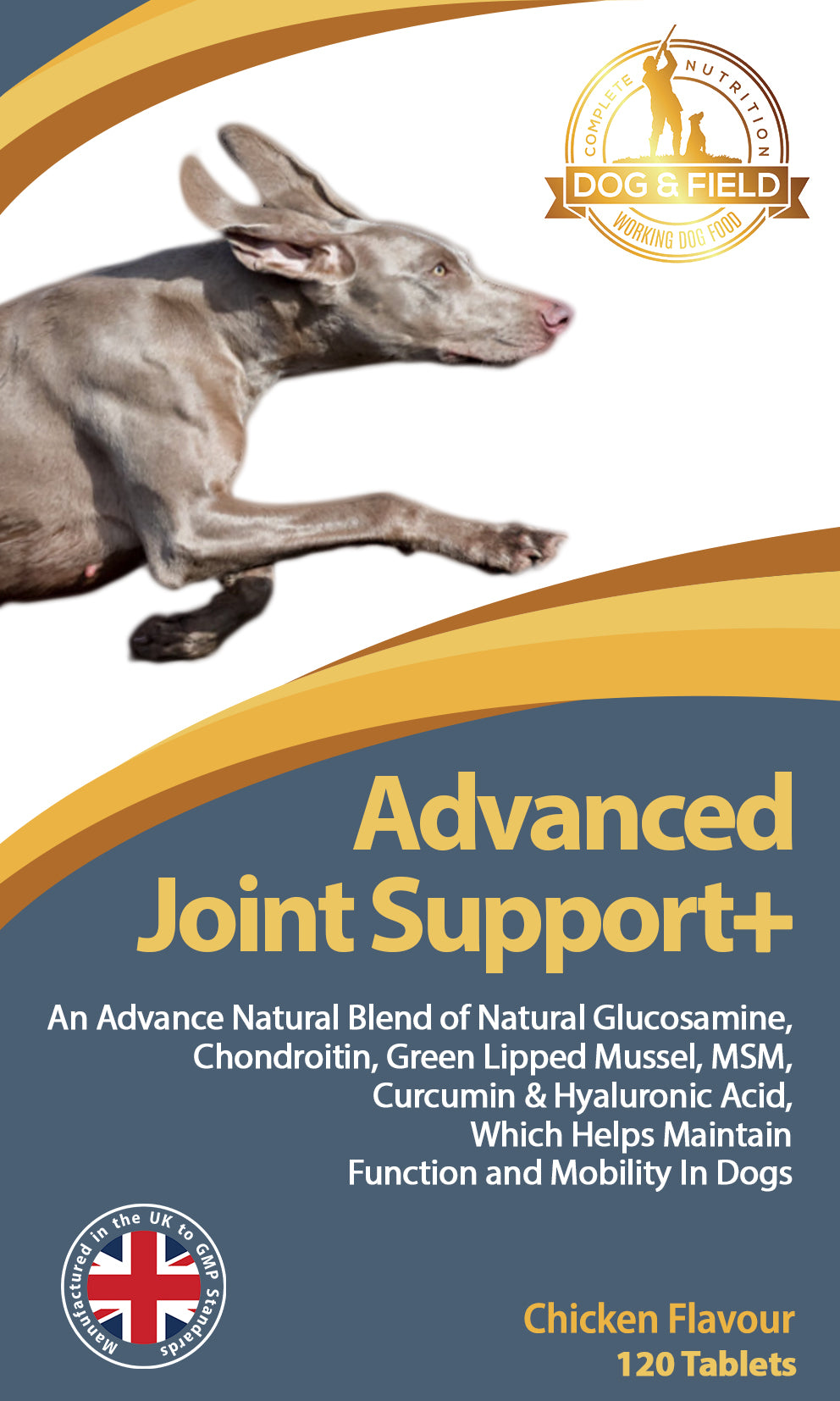 Send

We strive to send your order as soon as possible. With every order you will receive a Track & Trace link by e-mail.

Request quote?

Do you have any questions or comments or would you like to receive a quote?
feel free to send an email.