Regular price
Sale price
€21,99 EUR
Unit price
per
Sale
Sold out
Convenient, effective and easy to administer calming support for dogs.
Supports dogs that suffer from anxiety and are hyperactive.
Very tasty chicken flavour.
Helps maintain a balanced mind and mood.
Manufactured in UK, GMP guaranteed consistent quality
Product description
Anxiety Calm Aid+ provides a chicken flavored chewable supplement to support dogs suffering from anxiety and hyperactivity. Anxiety Calm Aid+ is a specially formulated blend of natural ingredients known to support a balanced mind and mood . Anxiety Calm Aid+ contains taurine, inositol, L-theanine, thiamine (vitamin B1), ginger extract and magnesium.
Anxiety Calm Aid+ is convenient, effective and easy to administer to your dog. The chewable tablets are a tasty chicken flavor that your dog will love, but they are also easy to crumble and hide in treats or food if needed.
Anxiety Calm Aid+ is perfect for dogs with hyperactivity or anxiety issues. Separation anxiety, loud noises (e.g. thunderstorms, fireworks, etc.), sociability, hyperactivity, excessive aggression and other stressful situations can be a thing of the past. Gentle natural support to keep your dog in a constant, peaceful state of mind.
Ingredients
Taurine 240mg
Inositol 240mg
L-Theanine 15mg
Thiamine (Vit B1) 6mg
Ginger Extract 5mg
Magnesium 4mg
Other Ingredients: Microcrystalline Cellulose, Di-Calcium Phosphate, Magnesium Stearate, Chicken Flavor.
Dosage:
These tablets are intended to be eaten straight away, or as part of a meal, if necessary crushed into your dog's food or a treat.
Up to 10 kg : half to 1 tablet per day
11-25 kg : 2 tablets per day
26-40 kg : 2-3 tablets per day
Above 40 kg : 4 tablets per day
The dose can be given on the basis of approximately 1 tablet per 12.5 kg of weight.
To share
View full details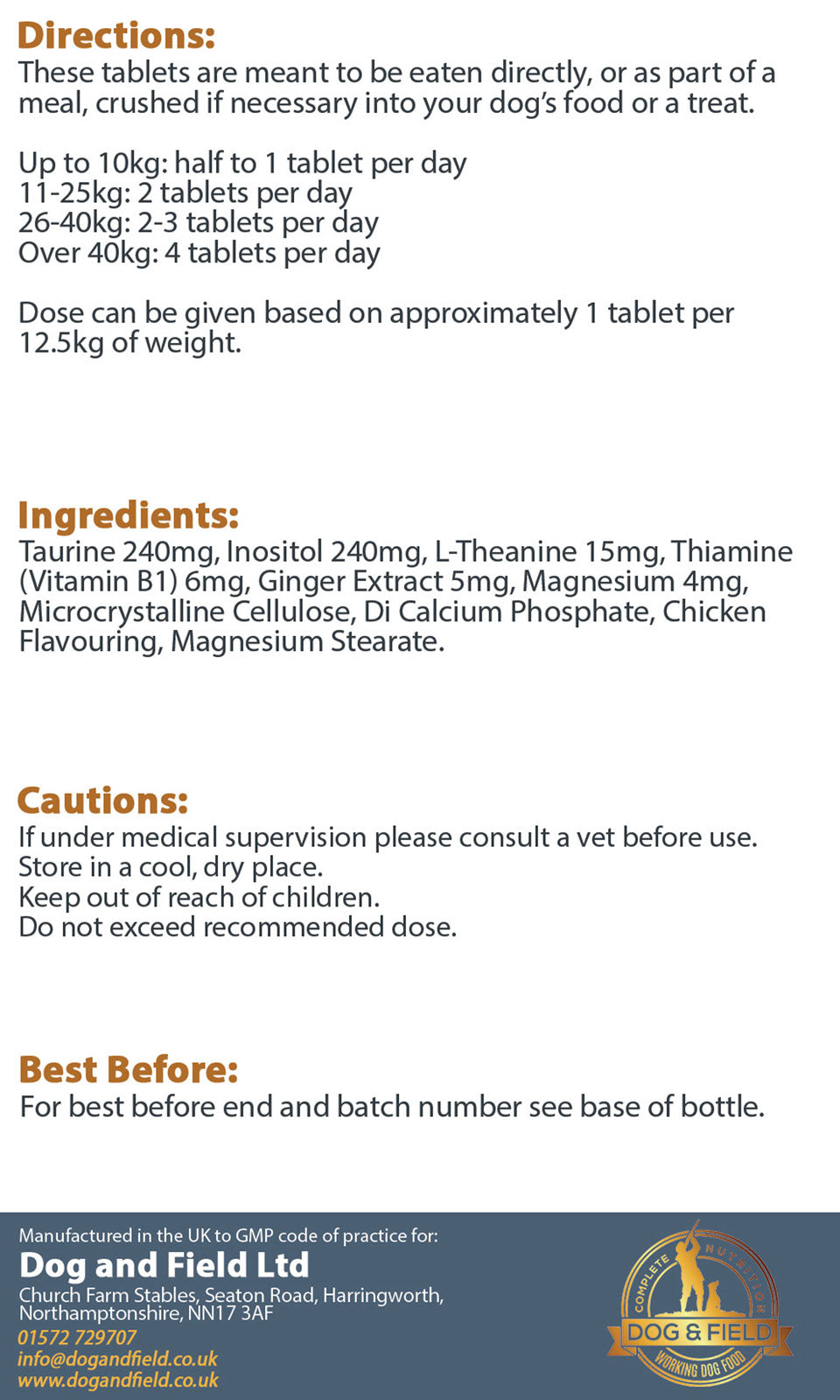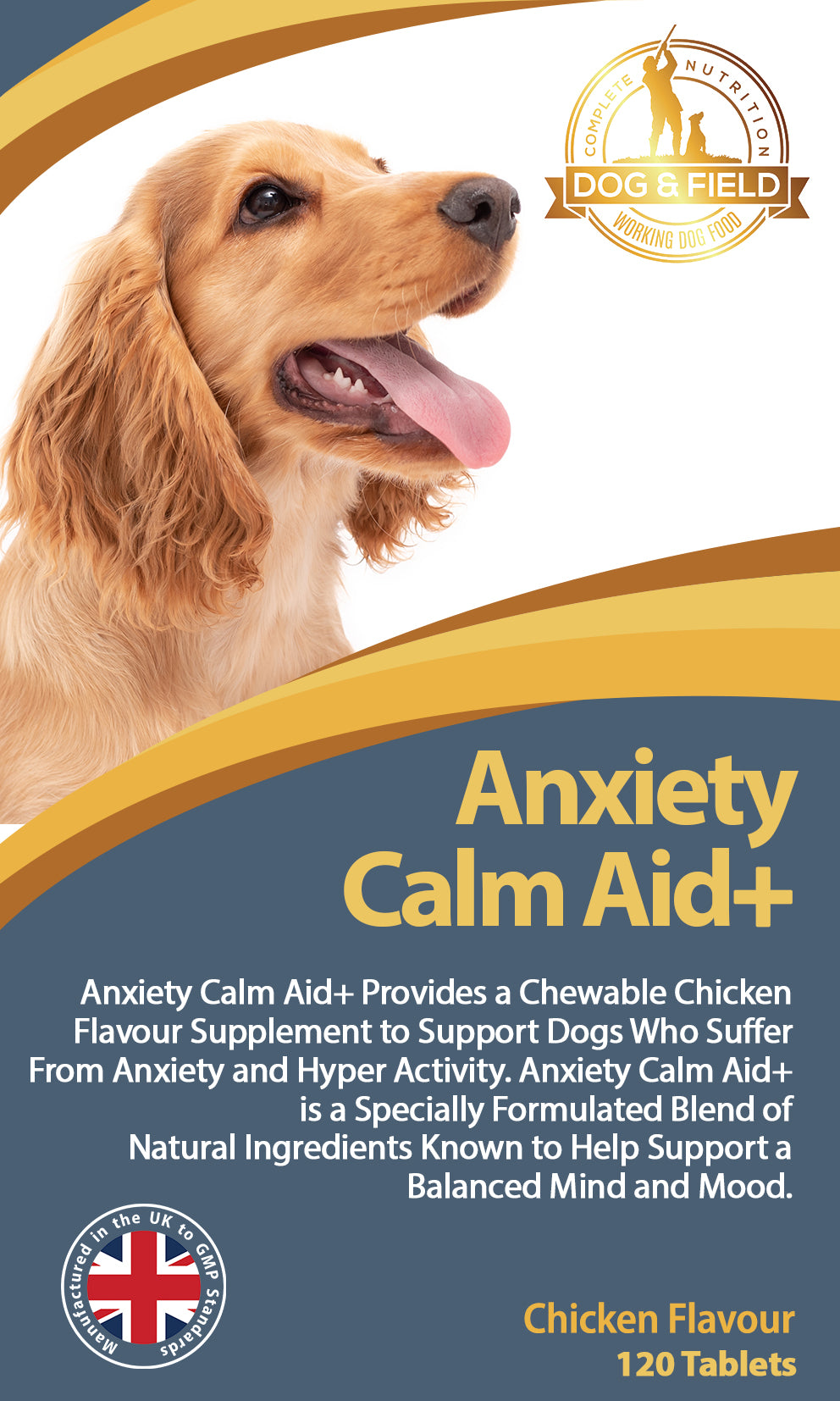 Send

We strive to send your order as soon as possible. With every order you will receive a Track & Trace link by e-mail.

Request quote?

Do you have any questions or comments or would you like to receive a quote?
feel free to send an email.