Regular price
Sale price
€40,75 EUR
Unit price
per
Sale
Sold out
°COOLPETS Premium Cooling mat prevents your pet from overheating!
Let the summer begin! This revolutionary product ensures optimal cooling of a pet! The CoolPets Premium Cooling Mat is the only one of its kind that cools a pet quickly and effectively in 2 ways.
This mat dissipates body heat very quickly and the gel cools quickly under pressure. Our cooling mat therefore does not need to be placed in the freezer or refrigerator, but always works!
The mat is about 10-15 degrees cooler than the ambient temperature and works for about 3-4 hours. When the pet gets up, the mat is ready for use again after about 30 seconds!

Why our CoolPets Premium cooling mats?
They are the only cooling mats on the market that have non-flow gel. This gel cools faster, better and longer than all standard solutions. In addition, these mats offer much more comfort to your pet due to the even pressure distribution. The weight betrays the high quality of this mat!
UV and weather resistant
Thanks to the high-quality materials, you can rest assured that this cooling mat can take a beating and will also last a long time!
Anti-Slip bottom
Due to the temperature difference, condensation can form. The anti-slip layer on the bottom of the cooling mat keeps it in the right place!

Thick polyester outer layer
The Premium cooling mat from CoolPets has a 30% thicker outer layer and is therefore firmer, more wear-resistant and extremely durable.

Are you weighing in?
Our cooling mat contains up to 20% more cooling gel than comparable products.
You can feel this in the weight. The mat also cools much faster and more effectively than other cooling mats on the market.

Cooling gel always in the right place
These cooling mats are divided into 4 to 24 compartments, depending on the size. This means that there is always gel under the pet's pressure points.
This offers both more comfort and cooling effect and keeps the cool gel where it belongs. This allows the pet to enjoy optimal cooling and the necessary support!
Cleaning is a piece of cake
The dense polyester layer makes the mat easy to clean with a cloth.
Being "cool" everywhere
Thanks to the compartments, the mat is easy to fold and therefore also to take with you. This allows you to offer your dog a cool place to rest in the summer.

Which size do you choose?
Our cooling mats are available in different sizes. We even have an XL size that can accommodate multiple pets.
This means that the format you are looking for can always be found!
All sizes listed below
COOL023: S - 40 x 30 cm
COOL025: M - 50x40cm
COOL0261: L - 90 x 60 cm
COOL0263: XL - 120 x 75 cm
The gel that Coolpets uses in the mats is non-toxic for your pet. If the mat is leaking or broken, we recommend replacing it with a new one.

In short: Pets who are allowed to choose go for the CoolPets Premium cooling mat!
To share
View full details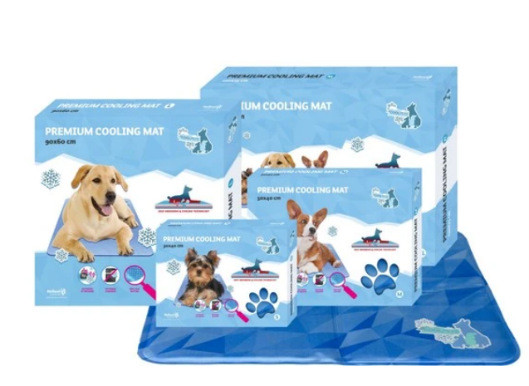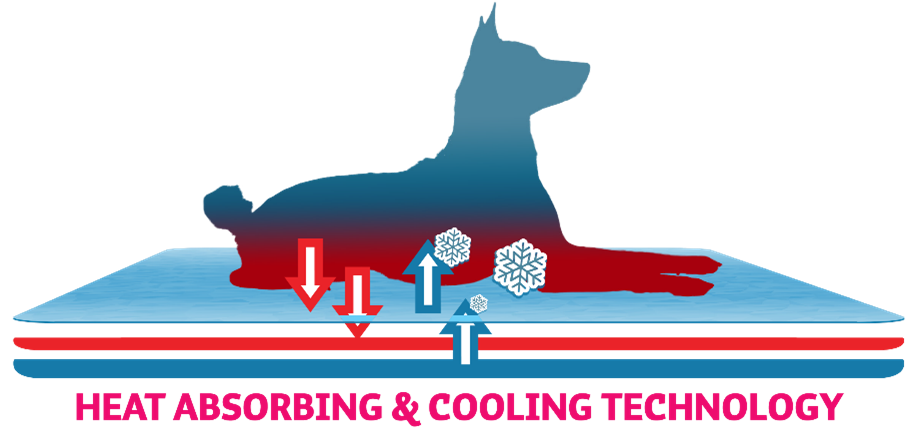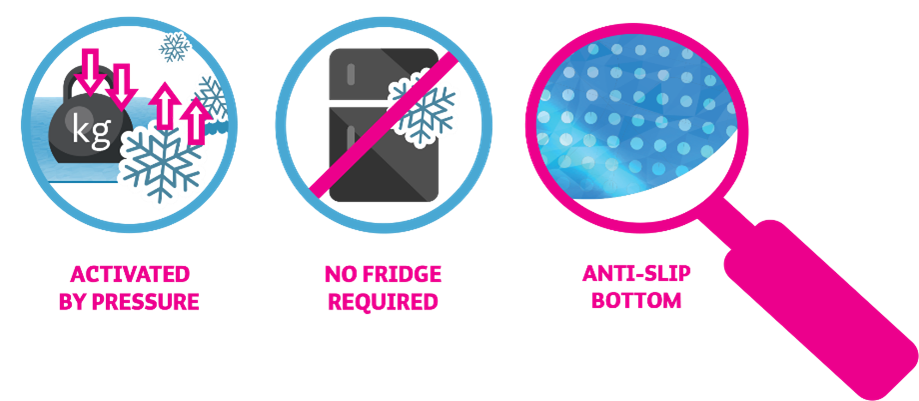 Send

We strive to send your order as soon as possible. With every order you will receive a Track & Trace link by e-mail.

Request quote?

Do you have any questions or comments or would you like to receive a quote?
feel free to send an email.