Regular price
Sale price
€28,95 EUR
Unit price
per
Sale
Sold out
To support healthy joint function
To support the development of cartilage
To support the health of the skin, hair and nails
Product Description
Glucosamine+ Chondroitin Complex for Dogs is a powerful joint support complex containing 500mg Glucosamine Sulphate 400mg Marine Chondroitin and 60mg Vitamin C. This scientifically formulated formula provides the most widely recognized ingredients to support joint health in an easy to swallow tablet . Vitamin C has also been added to allow for a more efficiently absorbed and targeted supplement.
Glucosamine is needed in your dog's body to produce specialized molecules called 'glycosaminoglycans' (GAGs) which play an important role in the development of cartilage, bones, tendons, ligaments, nails/claws, hair and skin. It is used to support and protect joints from long-term joint degeneration by stimulating the growth of cartilage (the gel-like material that protects joints).
Glucosamine Sulphate 2KCL 500mg
Consists of:
377mg glucosamine sulfate 296mg
glucosamine base
Chondroitin Sulphate 400mg
Vitamin C 65 mg EC RDA 325%
Other Ingredients: Dicalcium Phosphate, Microcrystalline Cellulose, Stearic Acid, Silicon Dioxide.
Dosage:
Small dogs (up to 15 kg) : 1 capsule per day
Medium dogs (15 – 30 kg) : 2 capsules per day
Large dogs (30 – 45 kg): 3 capsules per day
Very large dogs (over 45 kg): 4 capsules per day
Add tablets to meals and always have fresh water available.
To share
View full details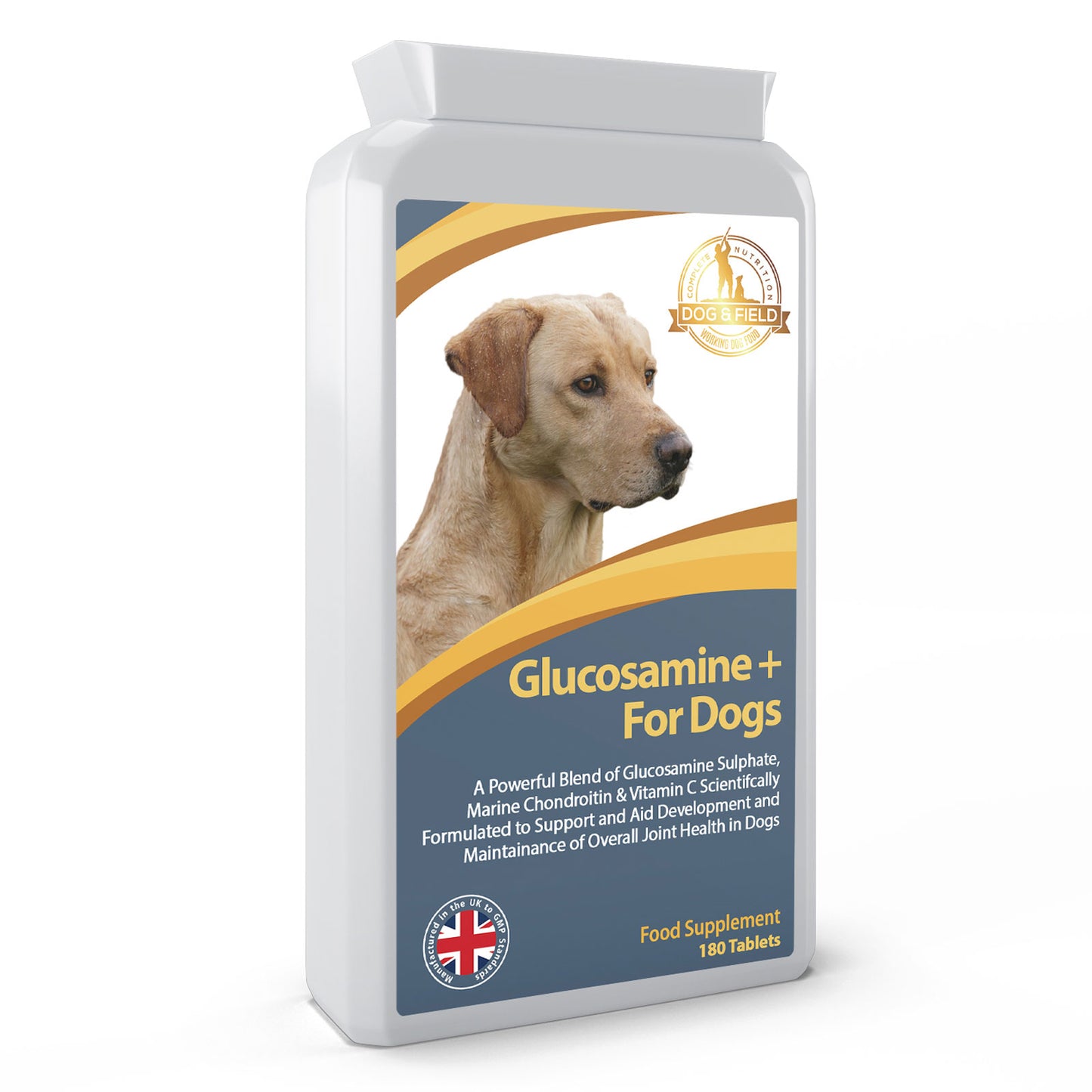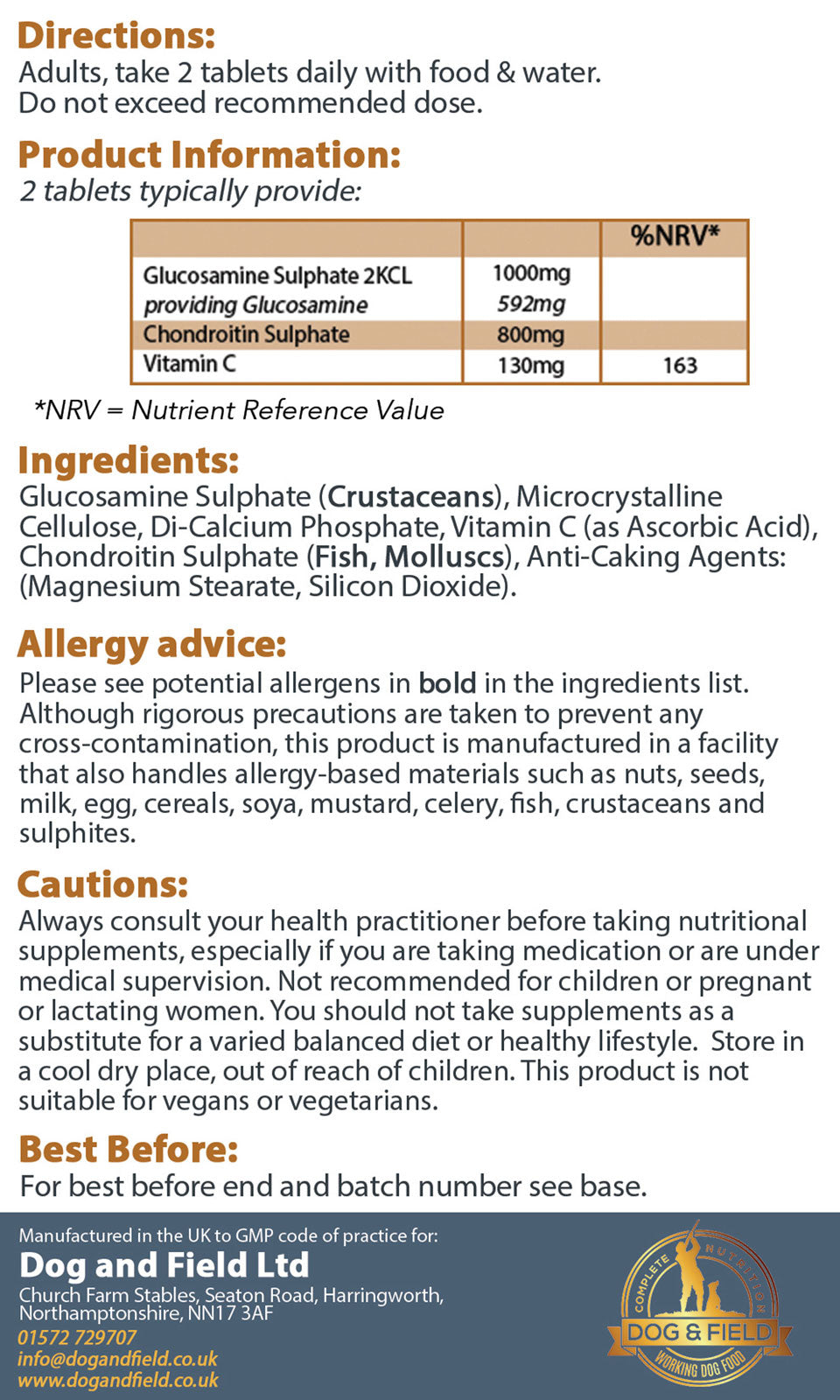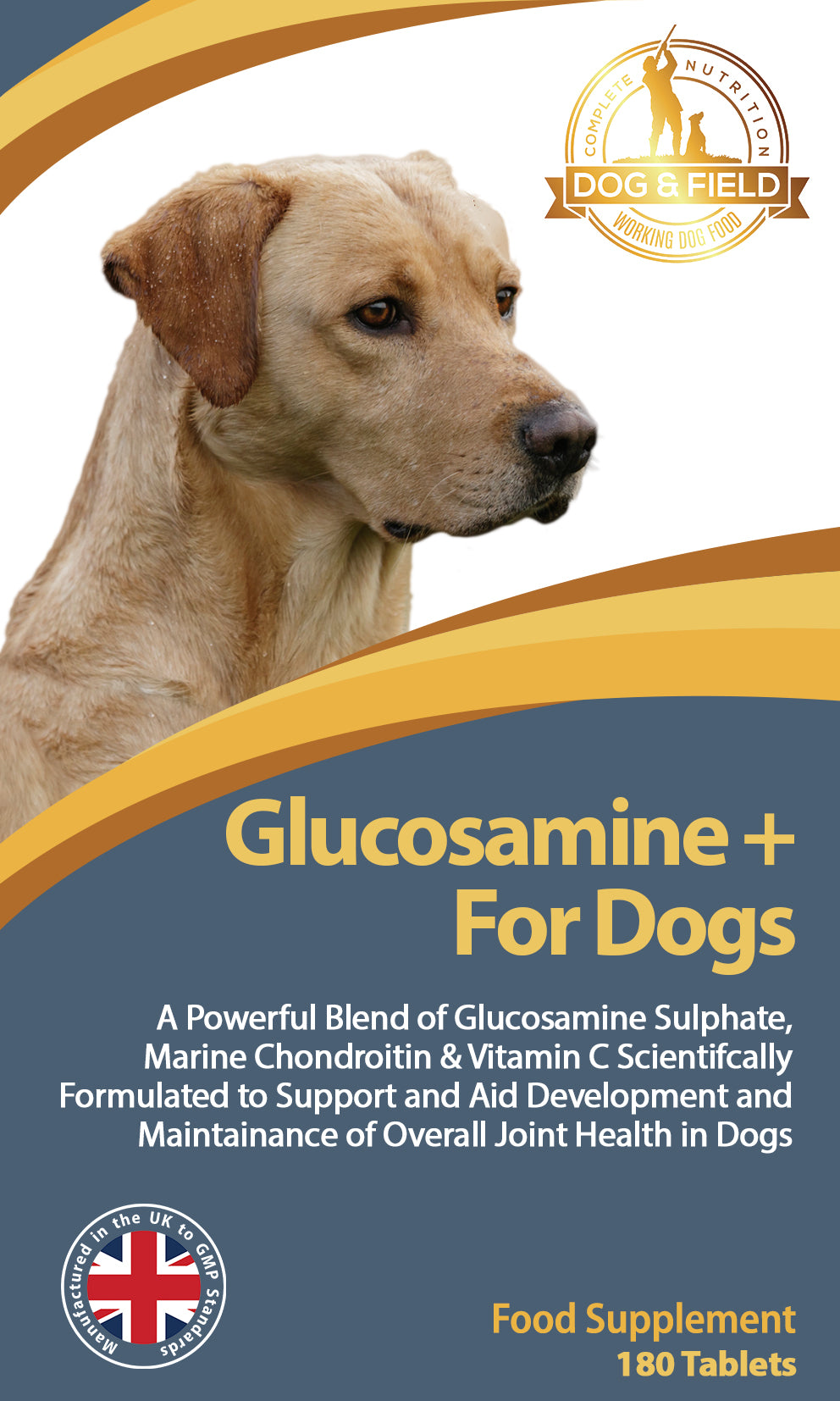 Send

We strive to send your order as soon as possible. With every order you will receive a Track & Trace link by e-mail.

Request quote?

Do you have any questions or comments or would you like to receive a quote?
feel free to send an email.