Regular price
Sale price
€21,50 EUR
Unit price
per
Sale
Sold out
The Original Clone Dead Bird Dummy range has been specially designed to stimulate your hunting dog's three main hunting senses:
sight
odor
touch (handling wild)
The Dead Bird Dummy bridges the gap between dummy training and brings your dog closer to the real thing. Training our dogs to handle more lifelike dummies prepares them for the more difficult hands-on retrieval on hunting days. The better our dog is, the greater the chance that shot game will be obtained and passed into the food chain in a grazing way. This makes our sport more ethical and sustainable.
Sight - This super hunting dog training dummy has a lifelike body size and shape with the added realism of a head, wings and tail, which mimics shot feather game, whether taken off the ground as a static fetch or used as a marker. dummy falling from the sky.
Smell - Your hunting dog's nose is the most important tool in helping him find game that has been shot. That's why we've used carefully selected fabrics to ensure maximum fragrance retention. By simply attaching your dummy to your hunting bag or training vest, familiar scents are carried to help your dogs recognize the fetch. It's even better to wear your dummy where wild scent has been or is present to add that finishing touch of realism to your Dead Bird dummy.
Touch - When making the transition from canvas to feathers, dogs can often find the feel of the head, wings and tails of shot game a real problem. The Dead Bird Dummy offers you and your dog the opportunity to train in a stimulus-free environment to overcome the problem of picking up, carrying and releasing correctly. While testing the product we found that dogs needed to think about their mouth placement and quickly developed the skills to overcome the added dilemma of flapping wings, floppy head and tail feathers, preparing them for the real deal in the hunting field.
The high quality photorealistic canvas print of real feather patterns has been specially designed with the dog and handler in mind. The advanced visibility when marking and the eye-catching, realistic appeal of the dummy help you train your dog more easily. Combine that with the real feel and odour-absorbing, robust fabric and realism of the types of game your dog can fetch in the field.
The 'Original Clone Dead Bird' Dummy range is available in: Pheasant Rooster, Pheasant Hen, Partridge and Woodcock
To share
View full details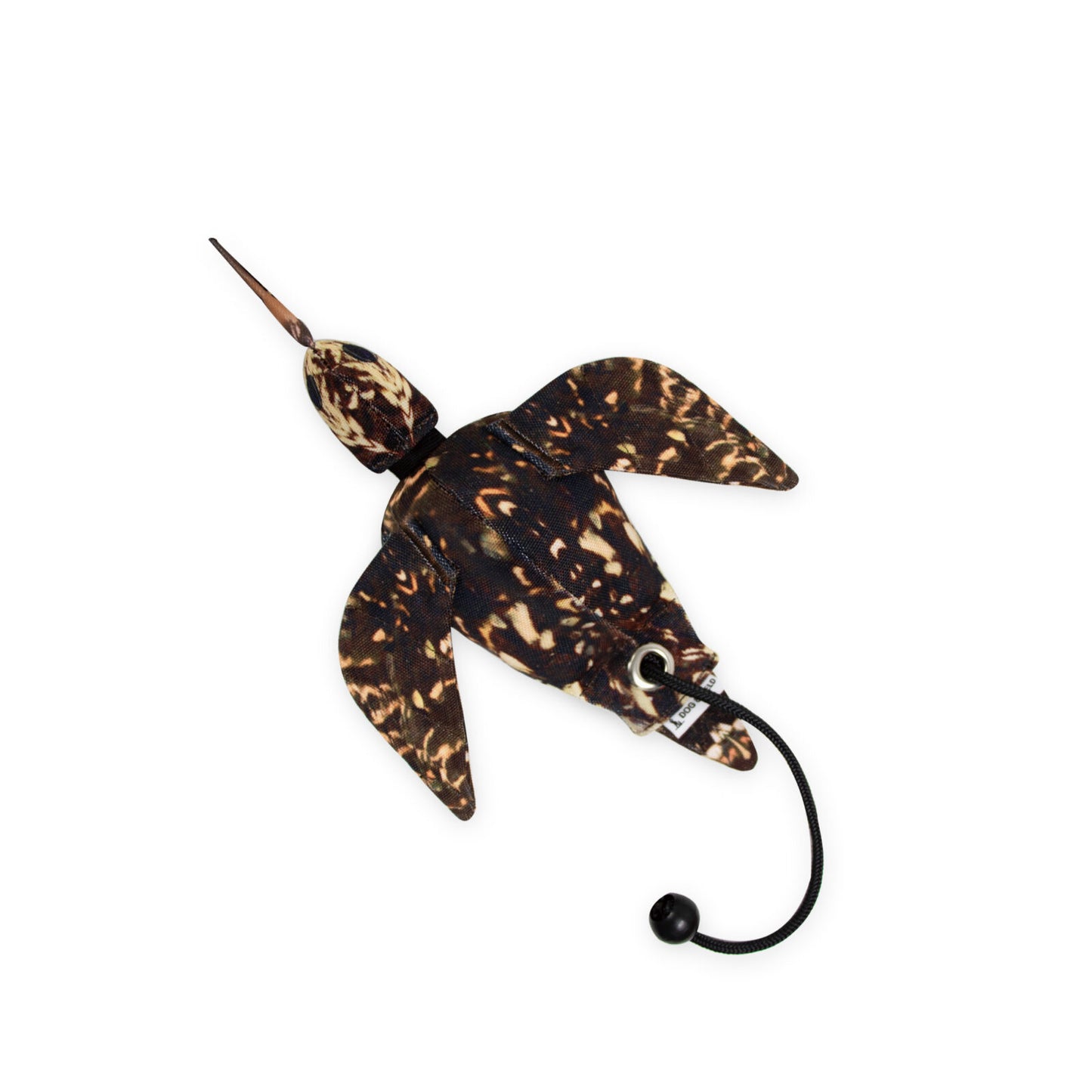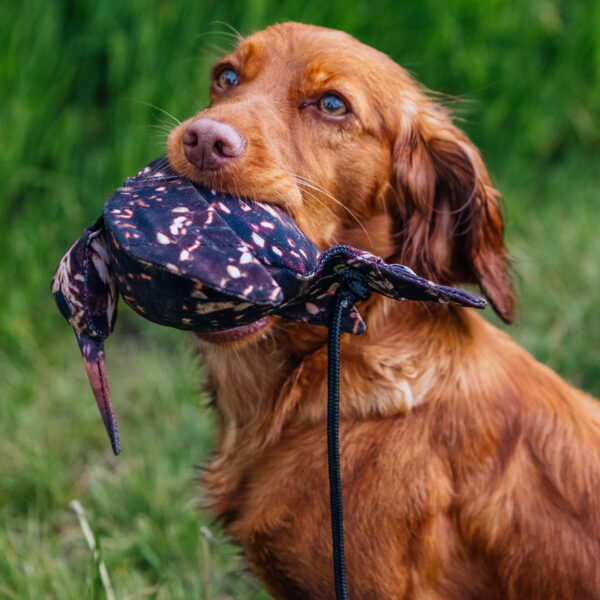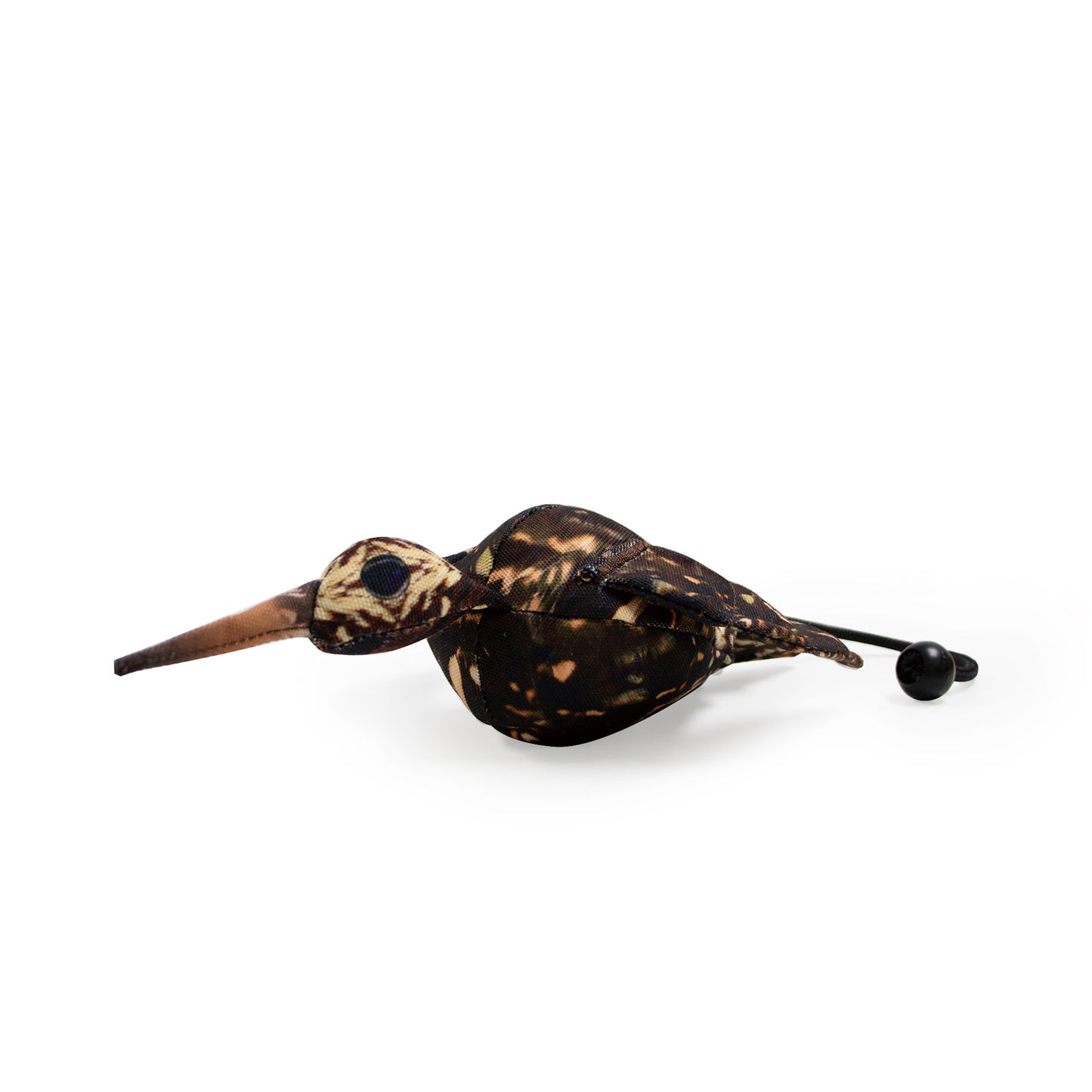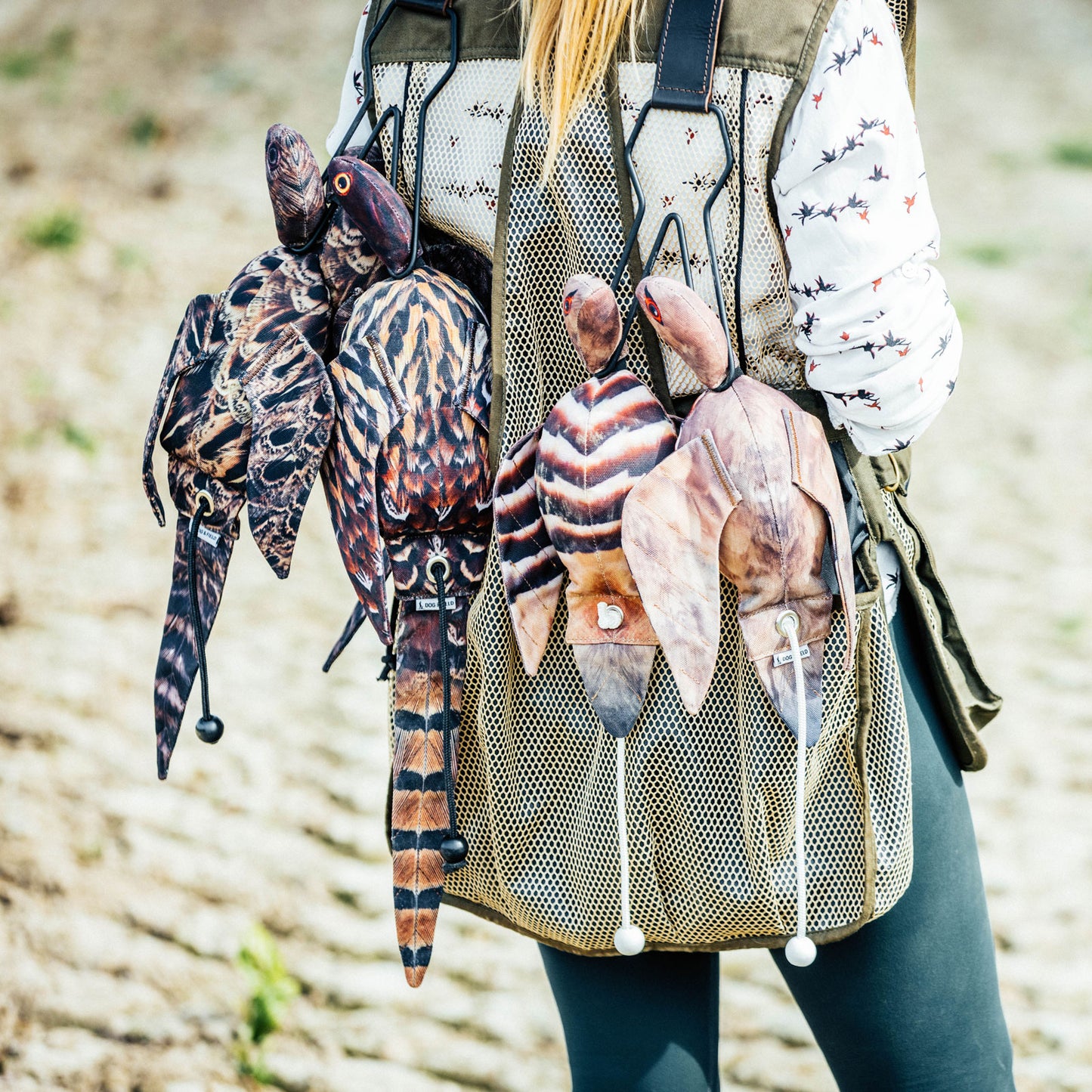 Send

We strive to send your order as soon as possible. With every order you will receive a Track & Trace link by e-mail.

Request quote?

Do you have any questions or comments or would you like to receive a quote?
feel free to send an email.